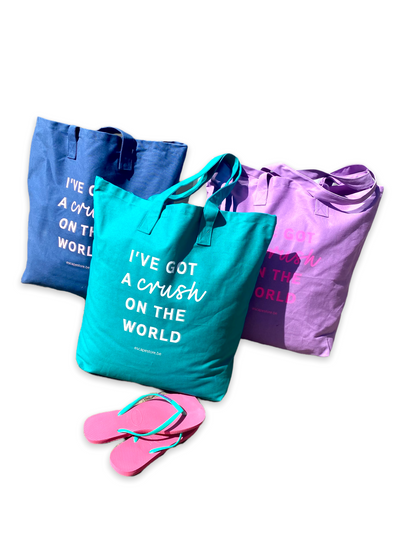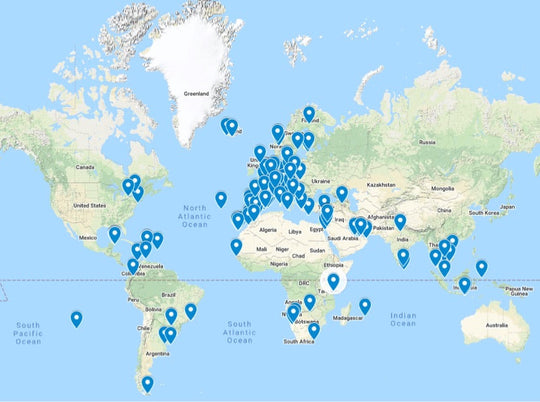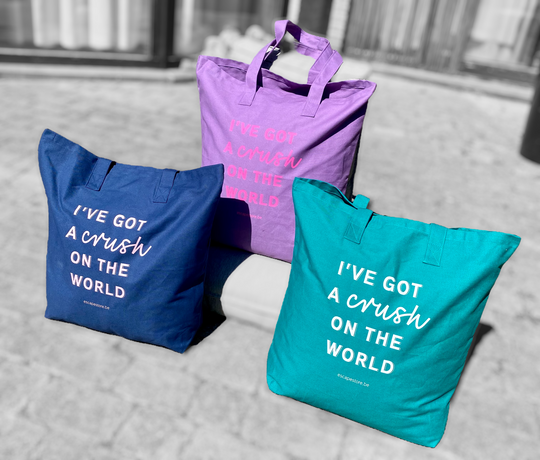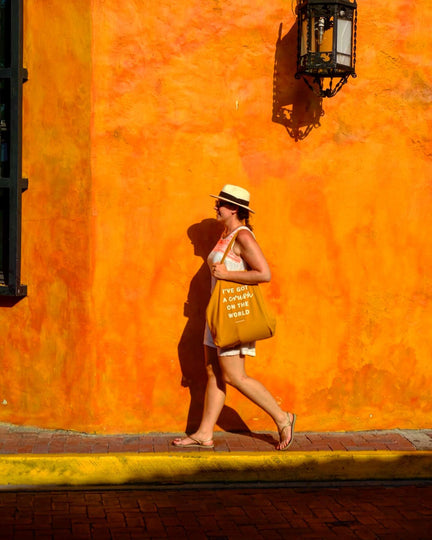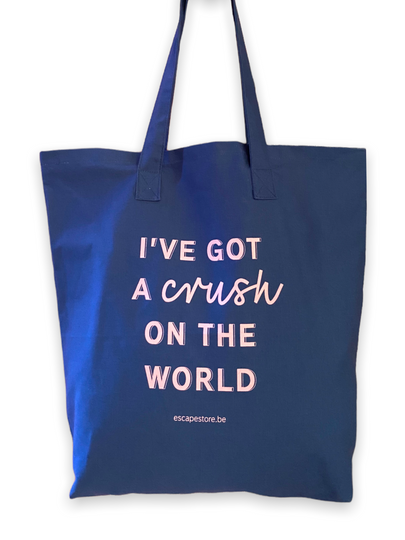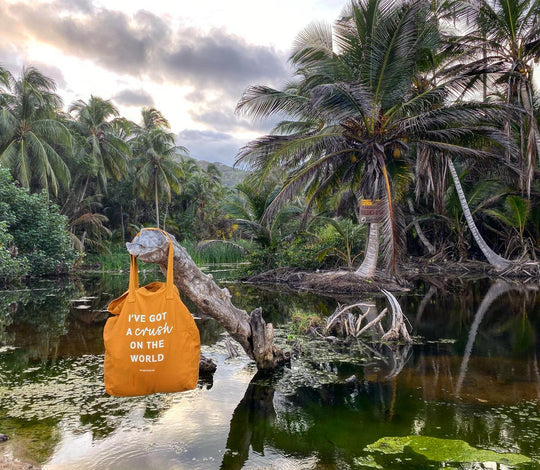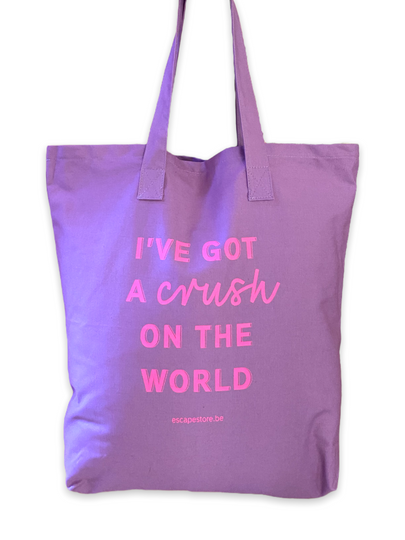 Escape
ESCAPE tote bag 2022
NEW COLORS!
This year we followed the color blocking trend and designed some bright color combinations to add to the collection.
Teal and white ; Navy and soft pink ; Lilac and hot pink.
Which one is your favorite?


TRAVALERS' MUST HAVE 🤩

🌍 escape's own design
🌏 unique travel shopper with the perfect travelers' quote "I've got a crush on the world"
🌎 help us travel the world by posting pictures of our bag around the globe


Use the hashtag #escapetravelstheworld and mention your location so that your pic can be printed and hung in store on our XXXL world map!
You can also send pictures by WhatsApp, mail or through our social media accounts.
Our goal? To see our escape tote bag travel as far and as much as it can and receive as much pictures as possible to hang on our wall.

#escapetravelstheworld
durable canvas shopper
Size: 52 x 14 x 48 + 3 cm
Handles: 3,5 x 75 cm
printed on bith sides: logo & quote

check our world travels on the google map 'escapetravelstheworld'